Morisawa USA to Host Exhibit at the Game Developers Conference Summer [August 4-6, 2020, All-digital event]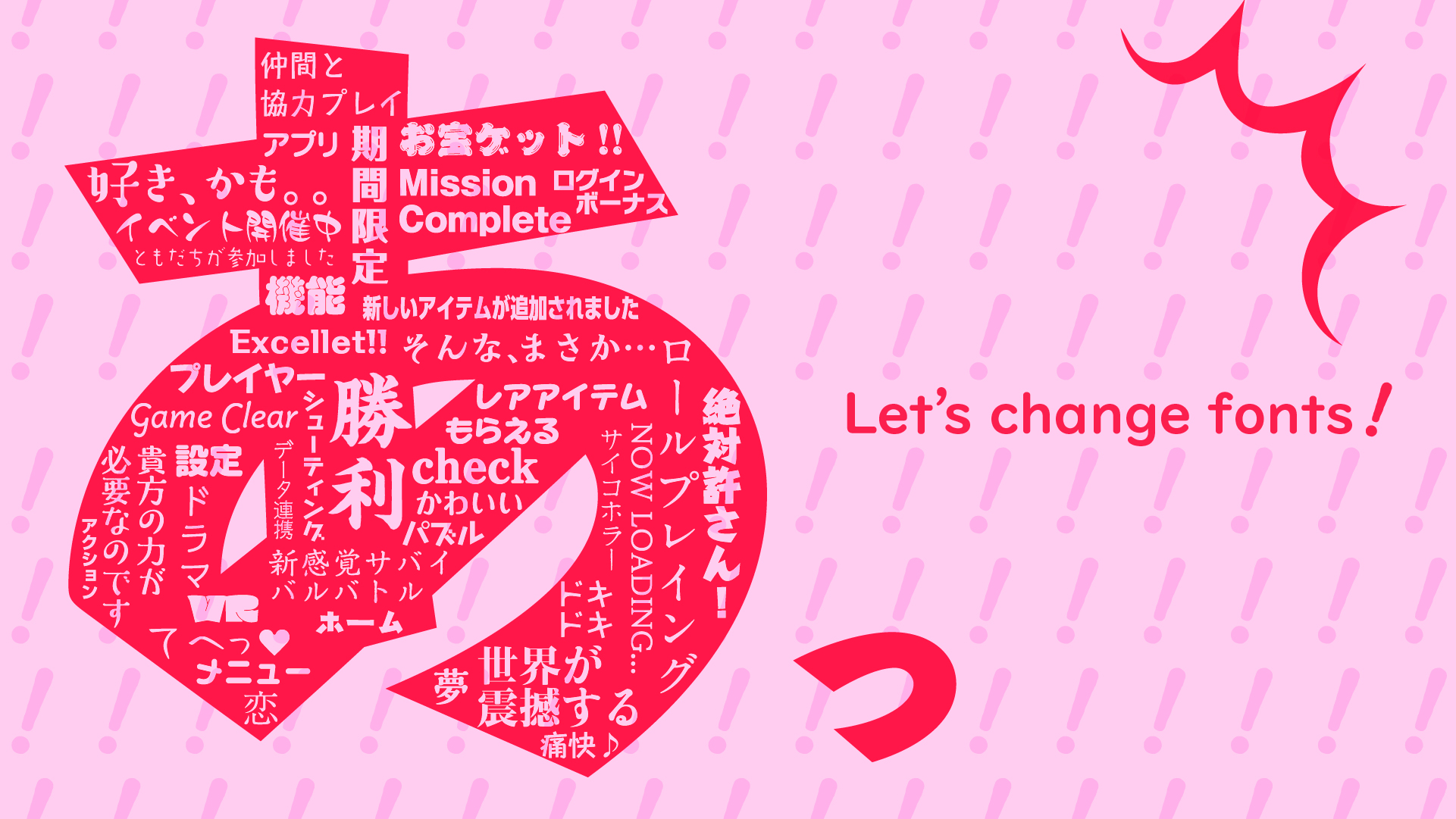 Morisawa USA Inc. is pleased to announce its participation in the 2020 GAME DEVELOPERS CONFERENCE SUMMER (GDC Summer). Our theme for this conference is "Fonts Park 3.0: Fonts are Fun!!" and we look forward to illustrating the variety of roles that fonts can play in digital and online platforms. We will also introduce font adaptation case studies for some of the hottest new games.
Event Details
Title: GDC SUMMER
Dates: August 4-6, 2020
Place: Online
Please see the details here.
"Morisawa USA is a font consulting firm".
We want nothing more than to help you express your feelings and emotions through words, and in a variety of delivery methods. With our extensive selection of fonts, we can aid you in projecting your ideas, messages and products into the world. Let us help you communicate your passion.