Let's make your online video background unique and fun!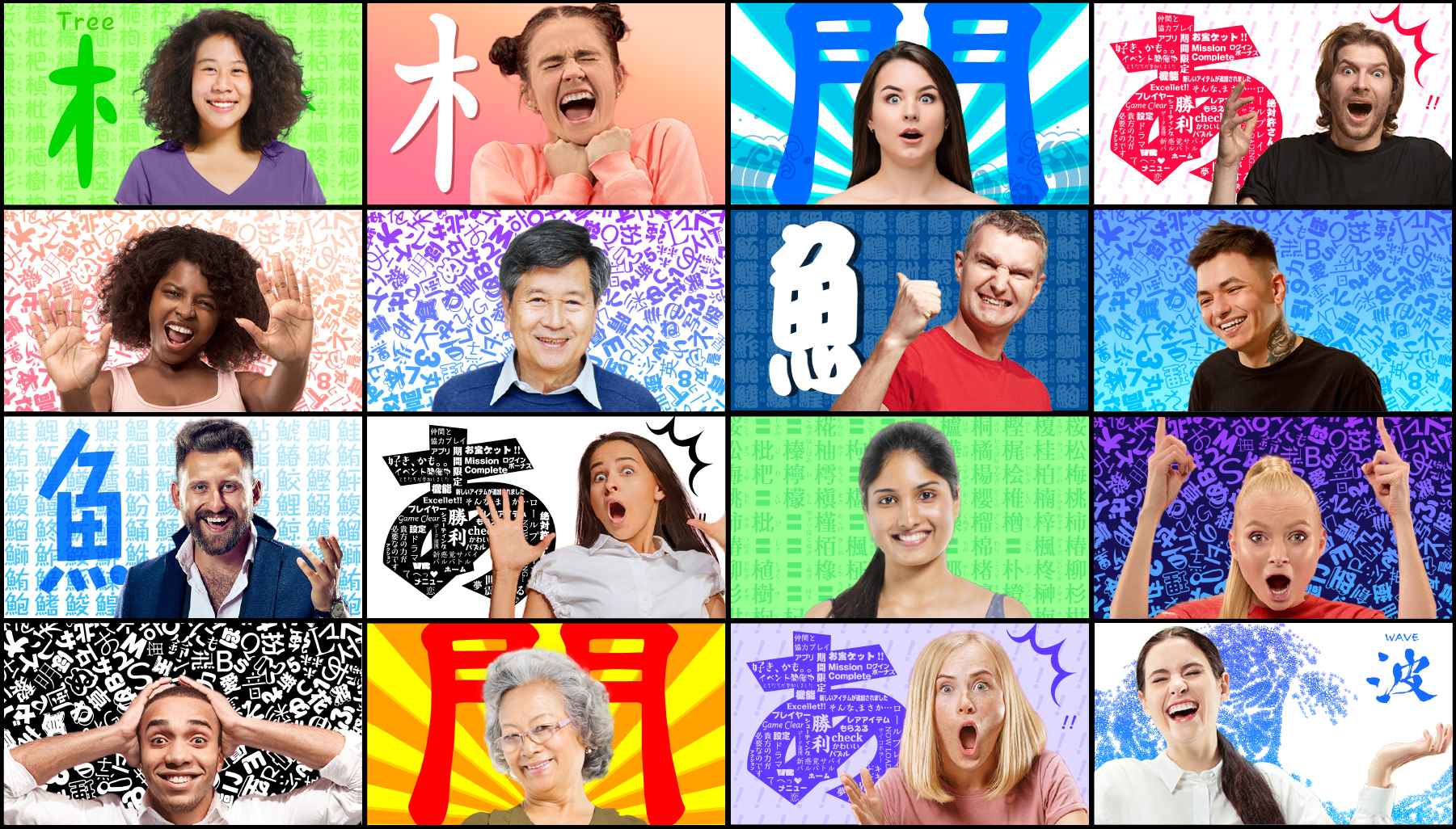 1) Campaign Details
While the effects of Covid-19 continue, we've all been participating more in online meetings and seminars. We want to make these online events more enjoyable, so we are introducing our second free gift campaign event: "Let's make your online video background unique and fun!"
Morisawa will provide radicals* and images for free—add your face and body to create a new kanji character for your online background!
One kanji character conveys a complete word.
For example, the addition of the shinyo radical* changes the kanji character for "neck" into "road."

Combining yourself and a kanji radical* creates a brand-new character, and an instant icebreaker to your next online event!
2) Product Details
We have made wide assortment of radicals* available so that you can create your favorite kanji. It's all free! Use the link below to download today.

4) Campaign Period
Downloads will be available from July 20, 2020 to October 30, 2020 (23:59 PST)
5) Terms and Conditions
・Not for resale.
・Morisawa USA Inc. is not responsible for any loss or damage resulting from this campaign.
"Morisawa USA is a font consulting firm."
We want nothing more than to help you express your feelings and emotions through words, and in a variety of delivery methods. With our extensive selection of fonts, we can aid you in projecting your ideas, messages and products into the world. Let us help you communicate your passion.
Radical*: a radical is an element of a character that is common to a number of different kanji, and is used to classify various characters into groups.