Optimal customization for brands and products
Develop a compelling brand image through design customization that taps the Morisawa font library, in line with your brand image. To help meet product requirements, large Japanese or Chinese font files can also be reduced, among other technical customization.
---
Design customization
Encourages brand recall, strengthens brand power
For compelling branding, type customization faithful to your brand image is available. Morisawa excels at striking a good match with Latin scripts by drawing on an extensive library for Asian languages in particular, and expertise in this typography. Consistent global use of typefaces that embody a brand image can help make the brand more memorable and powerful.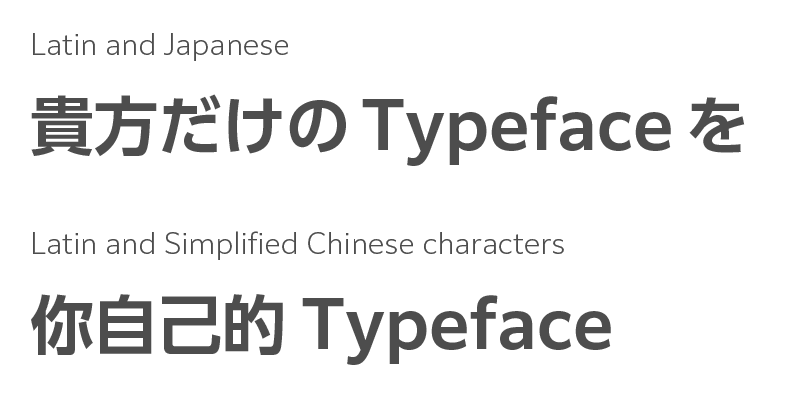 Fine-tuning Asian typefaces to match original Latin ones already in use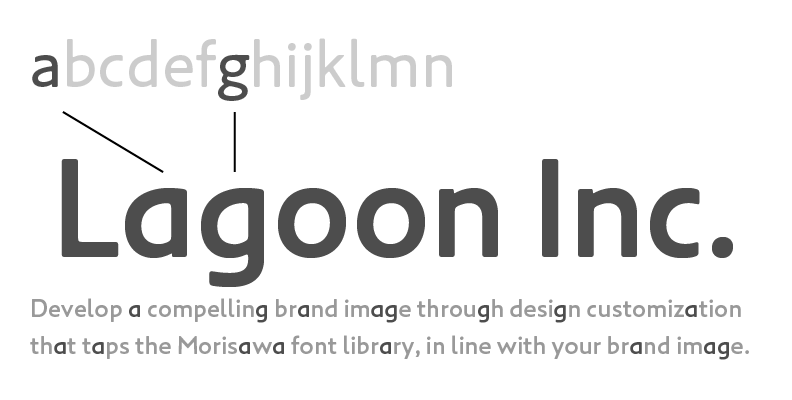 Customizing certain letterforms to match a logotype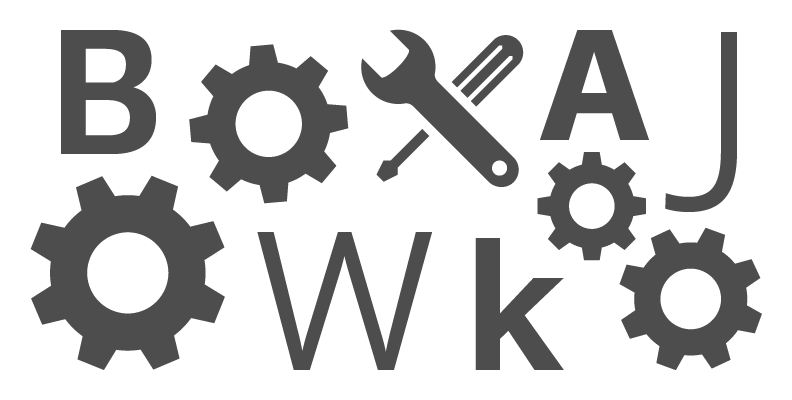 Customizing Latin fonts available from Morisawa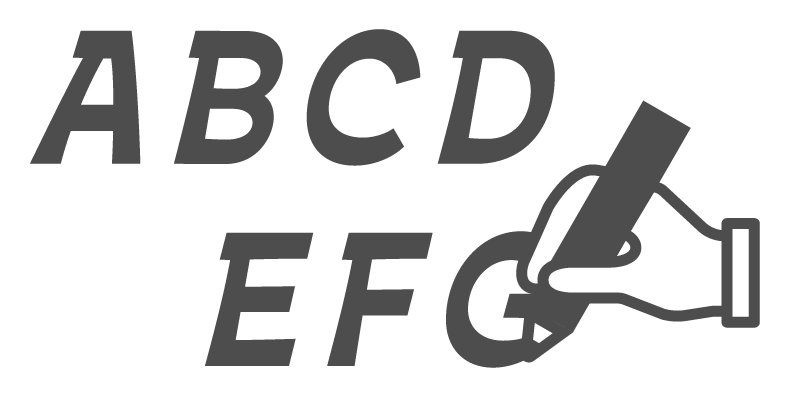 Developing original Latin fonts
---
Font data customization
Compared to Latin scripts, the large number of characters in Chinese, Japanese, and Korean greatly increases the file size of these fonts. Among these, fonts for printing often include characters that are not needed in fonts used on other devices or in applications. For smaller file sizes, Morisawa can customize this data for the environment of use. With technical support on font data also available, you will be just as confident in your products for Asian markets.
Font format
・OpenType
・TrueType
・Woff/Woff2
Available character sets
Traditional Chinese characters
・Big5-1984
・Adobe-CNS1-6
・B5HK
Simplified Chinese characters
・GB2312-80
・GB18030-2000
・Adobe-GB1-4
Hangul
・KS X 1001
Latin
・Adobe Latin 1
・Pro
・PE
Japanese
・Adobe Japan 1-3
・Adobe Japan 1-6
・Windows-31J
Note: Available character sets vary by font.
---
Contact us
Morisawa can meet your needs whether you are combining Japanese and Western typography, looking for suitable typefaces for specific purposes, or choosing a licensing option for your budget.
Quotes
Lending of the evaluation version
More information on the products