Morisawa Fonts Adopted by Shelter Zoom's blockchain SaaS Platform
Morisawa Inc's fonts, "Kokin Kyo Kana," "Hagoromo-M," and "Kaku Shin Gyosho L" have been chosen as Japanese signature fonts by DocuWalk, a SaaS platform created by leading blockchain company Shelter Zoom.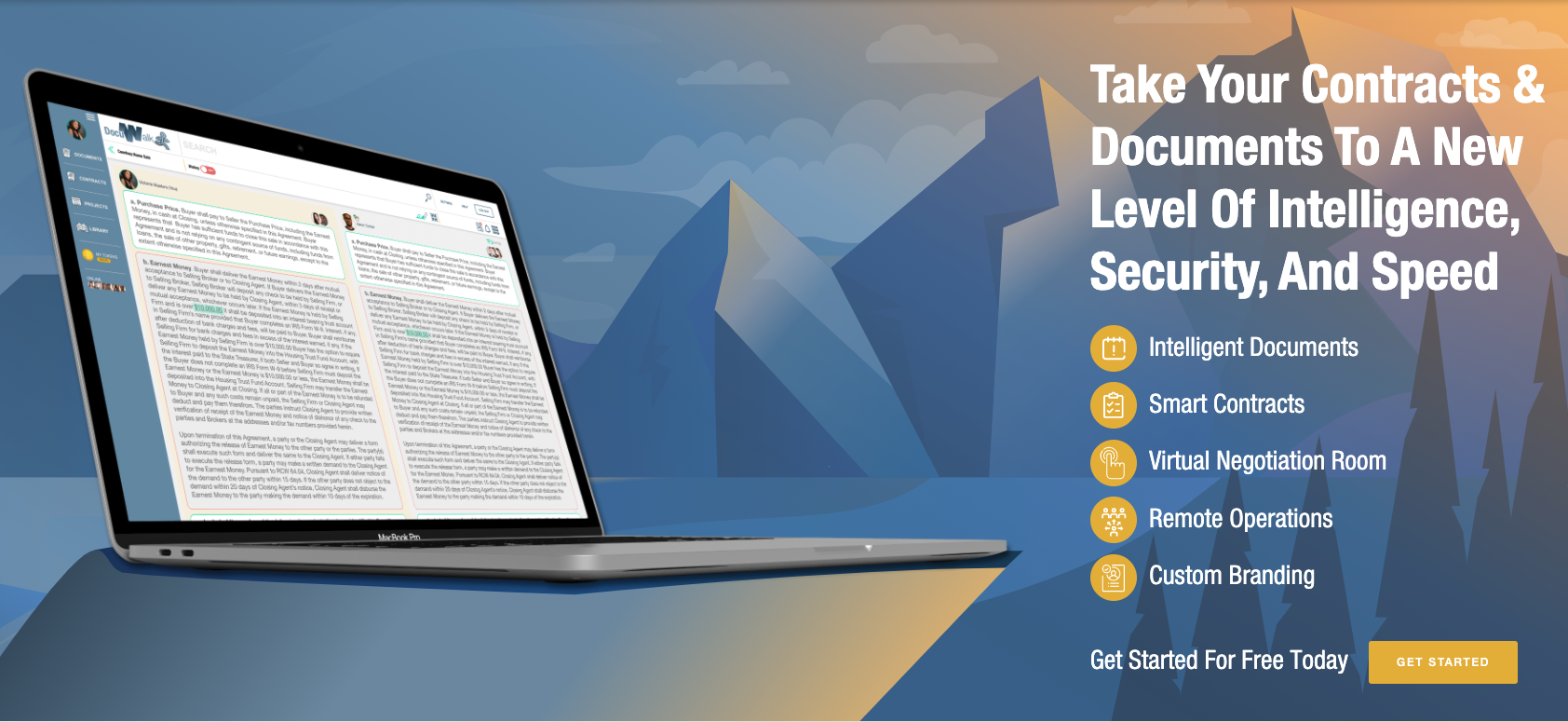 DocuWalk is a next-generation SaaS collaboration platform that lets users create, manage, and store all types of contracts and documents with its proprietary and flexible technology. With an increased number of permission settings, digital signatures, side-by-side negotiation, complete privacy and blockchain-based security, DocuWalk allows for a more sophisticated document management platform ready to support today's needs of doing business remotely. DocuWalk will see its official Japanese debut in spring 2021.
The Morisawa fonts have been integrated into one of DocuWalk's key functions: digital signatures. Hand-written style fonts that adhere to the standard character set that includes name characters such as "髙," "邉," "﨑," "濵," etc., they are ideally suited to this purpose, and were chosen because of their high-quality and because of Morisawa's stature as a trusted font manufacturer.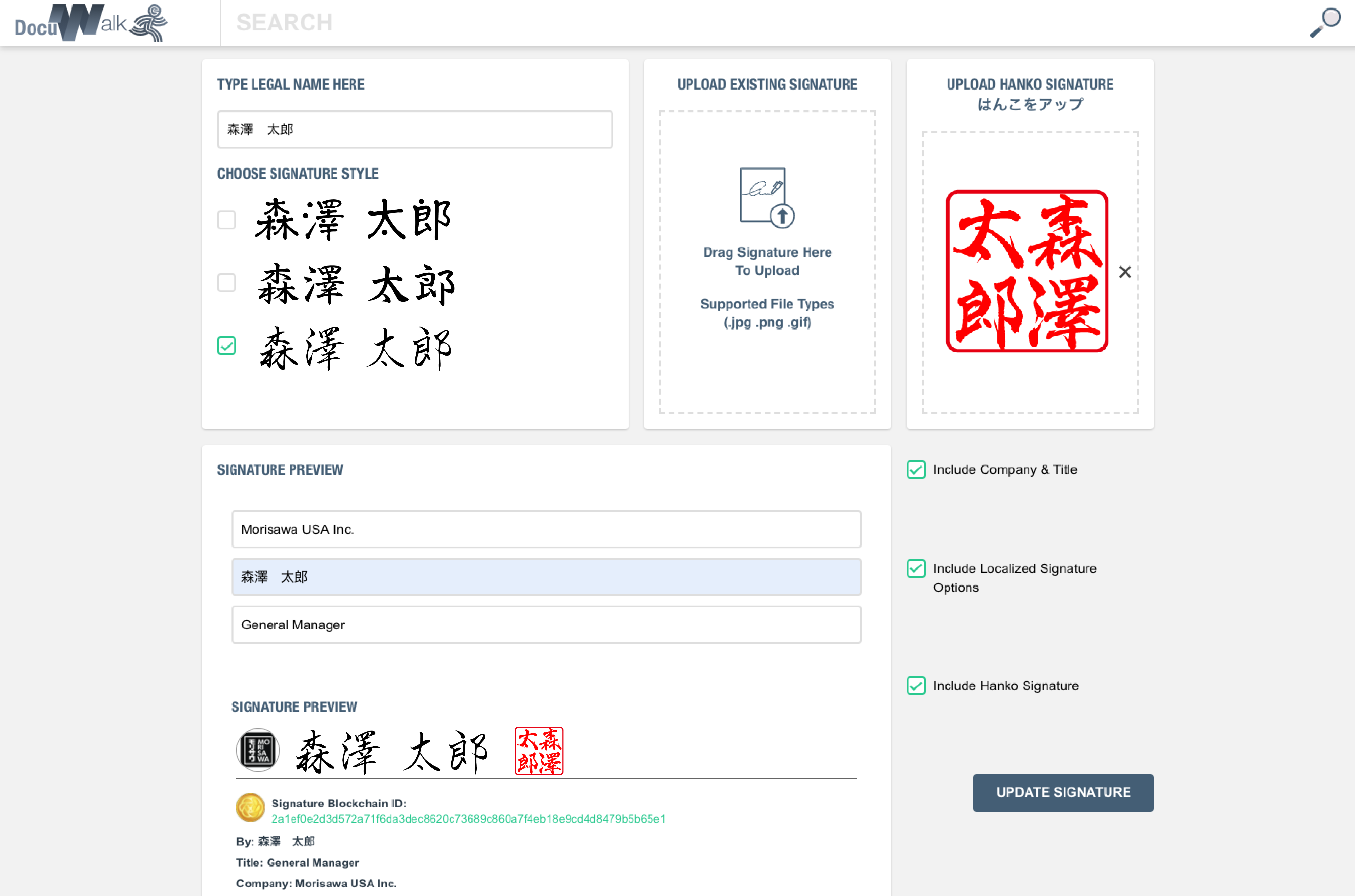 About Shelter Zoom
Based in New York, Shelter Zoom is an innovative player in the blockchain field providing the DocuWalk service to entire spectrum of industries. DocuWalk users can convert memos, documents and contracts into digital assets as well as collaborate between organizations under the secure "True Privacy*" environment, which has been implemented using DocuWalk's cutting-edge blockchain technology. Shelter Zoom is the recipient of many awards, including the 2018 SIIA CODiE Best Emerging Technology Award, and is recognized as a corporation with the potential to be widely influential.
*True Privacy
Documents managed on the blockchain are perfectly private for participants, and have been designed to be safe from access or alteration by any outside parties, including Shelter Zoom.
"Morisawa USA is a font consulting firm"
We want nothing more than to help you express your feelings and emotions through words, and in a variety of delivery methods. With our extensive selection of fonts, we can aid you in projecting your ideas, messages and products into the world. Let us help you communicate your passion.