Announcing the Morisawa USA Landing Page Debut!
Morisawa USA Inc. will launch the landing page on October 21.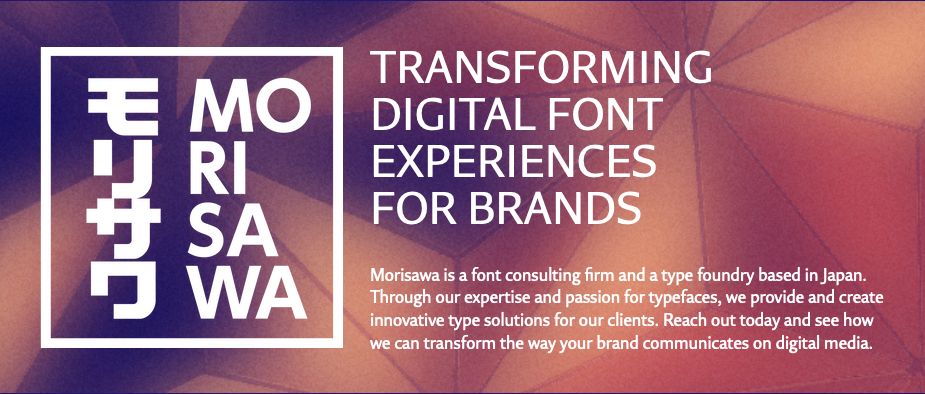 The new landing page will clearly display our obsession with fonts, past and present, as the only company offering a single-source solution in Japanese. In addition, we will introduce you to some of our clients, along with case studies of their successful use of Morisawa products. We think you will find it both interesting and useful. Take a look, and feel free to contact us for more information.
"Morisawa USA is a font consulting firm."
We want nothing more than to help you express your feelings and emotions through words, and in a variety of delivery methods. With our extensive selection of fonts, we can aid you in projecting your ideas, messages and products into the world. Let us help you communicate your passion.