Morisawa Opens Latin Type Designing Office in U.S.
Morisawa Inc.  (Headquarters: Osaka, Japan; Chairman and CEO: Akihiko Morisawa), which has developed various high-quality Japanese-language typefaces and won the confidence of the printing and publishing markets as well as creators in Japan, has announced the establishment of "Morisawa Providence Drawing Office" in the United States as its new base for developing Latin fonts.

Typefaces, which are indispensable for companies' efforts to strengthen their brands, can fulfill the role of accurately conveying their messages both globally and locally. The Latin alphabet is used for languages across the world, from the Americas, Europe and parts of Africa, as well as Asia. By setting up a base in the United States, Morisawa is confident that it can further strengthen its systems to develop fonts for its global market.

Cyrus Highsmith, who had served as a designer for Font Bureau for many years, has been appointed as creative director of the newly established Morisawa Providence Drawing Office. Under his leadership, the office will draw up plans to develop Latin fonts that reflect the spirit of Morisawa's Japanese fonts. In addition, the office will develop new fonts for next-generation media.

In assuming the post of creative director, Highsmith says: "Throughout my career as a type designer, my focus has been on the interactions between black and white shapes. Working with Morisawa is an opportunity to take this obsession even further. Thanks to collaboration with their designers in Japan, I have already gained new insights into Latin typography as well as drawing. I will be joined in the Providence Drawing Office by my upcoming colleague type designers." 

British type designer Matthew Carter, who was a mentor of Highsmith for many years, says: "I introduced Cyrus to Morisawa five years ago when I recommended him as a jury member for their type design competition. I'm delighted that Morisawa has now formed an alliance with him to expand their library of Latin types by opening a design office in Providence. I think the results will be good for all concerned, and good too for Latin type design in the widest sense. I'm looking forward to seeing what he and his colleagues come up with."
Overview
Name: Morisawa Providence Drawing Office
Location: 204 Westminster St, 3rd Flr, Providence, RI 02903 USA
About Cyrus Highsmith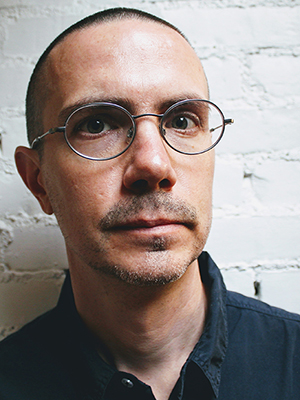 Cyrus Highsmith is a letter drawer, teacher, author and graphic artist. He has designed dozens of original typefaces and served as senior designer at Font Bureau for many years. He teaches type design at Rhode Island School of Design. He wrote and illustrated the acclaimed primer, "Inside Paragraphs: Typographic Fundamentals."

In 2015, he received the Gerrit Noordzij Prize for extraordinary contributions to the fields of type design, typography and type education. That same year, he founded Occupant LLC, which includes both Occupant Press and Occupant Fonts.