Campaign Ended_Morisawa Presents: The "Enjoy Fonts, Stay Home" Sweepstakes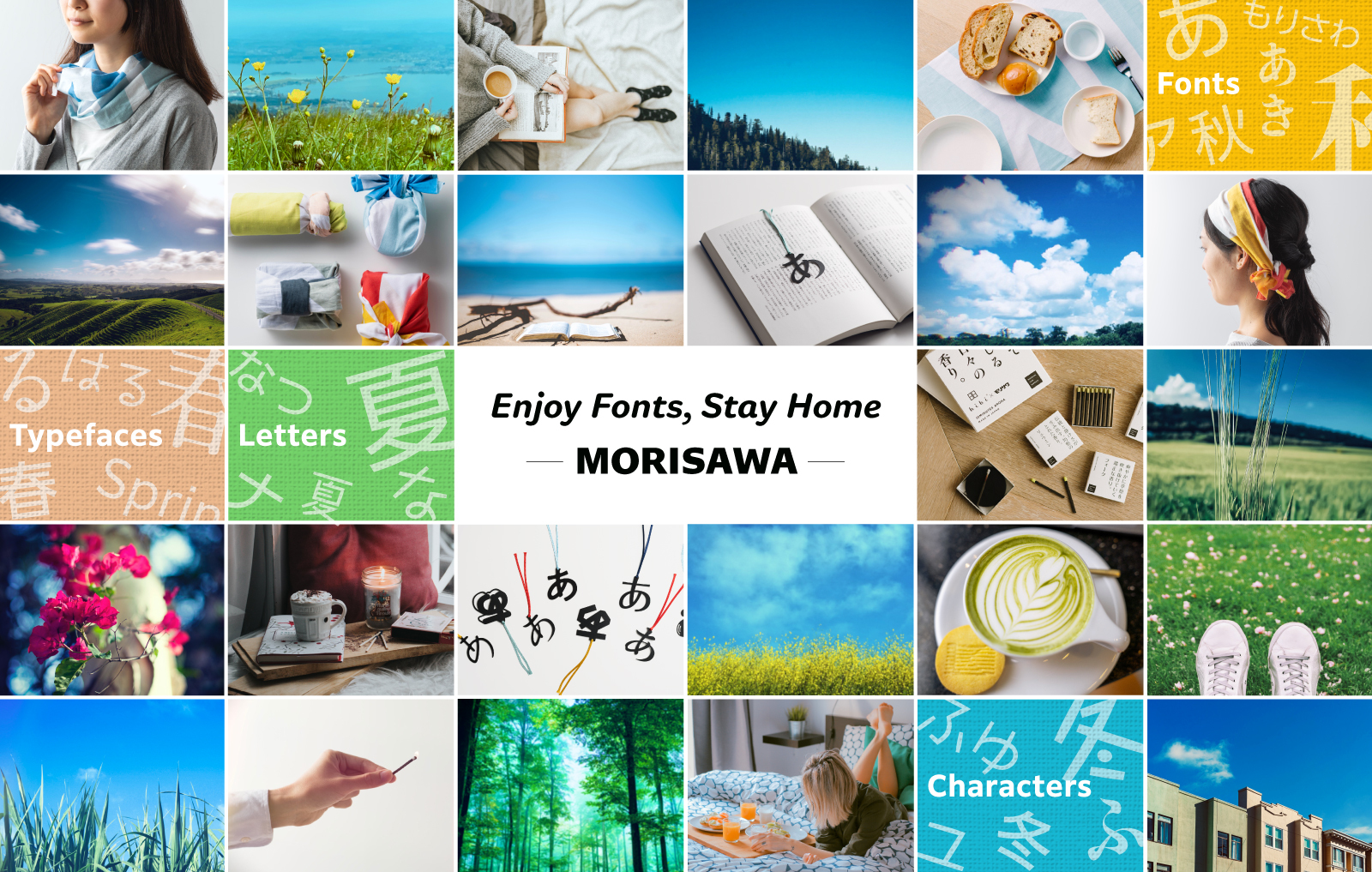 Campaign details:
A total of 120 winners will be selected from among contestants who have registered with TypeSquare or Fontelier. Winners will receive either 1) A "Font Tenugui" (Japanese-style hand towel), with a wide variety of uses, or 2) An "Enjoy Font Life at Home" kit.
Product details:
1) 100 winners will receive the "Font Tenugui," a Japanese-style hand towel with a wide variety of uses.
Product Name: "Font Tenugui" hand towel in a four-season color scheme.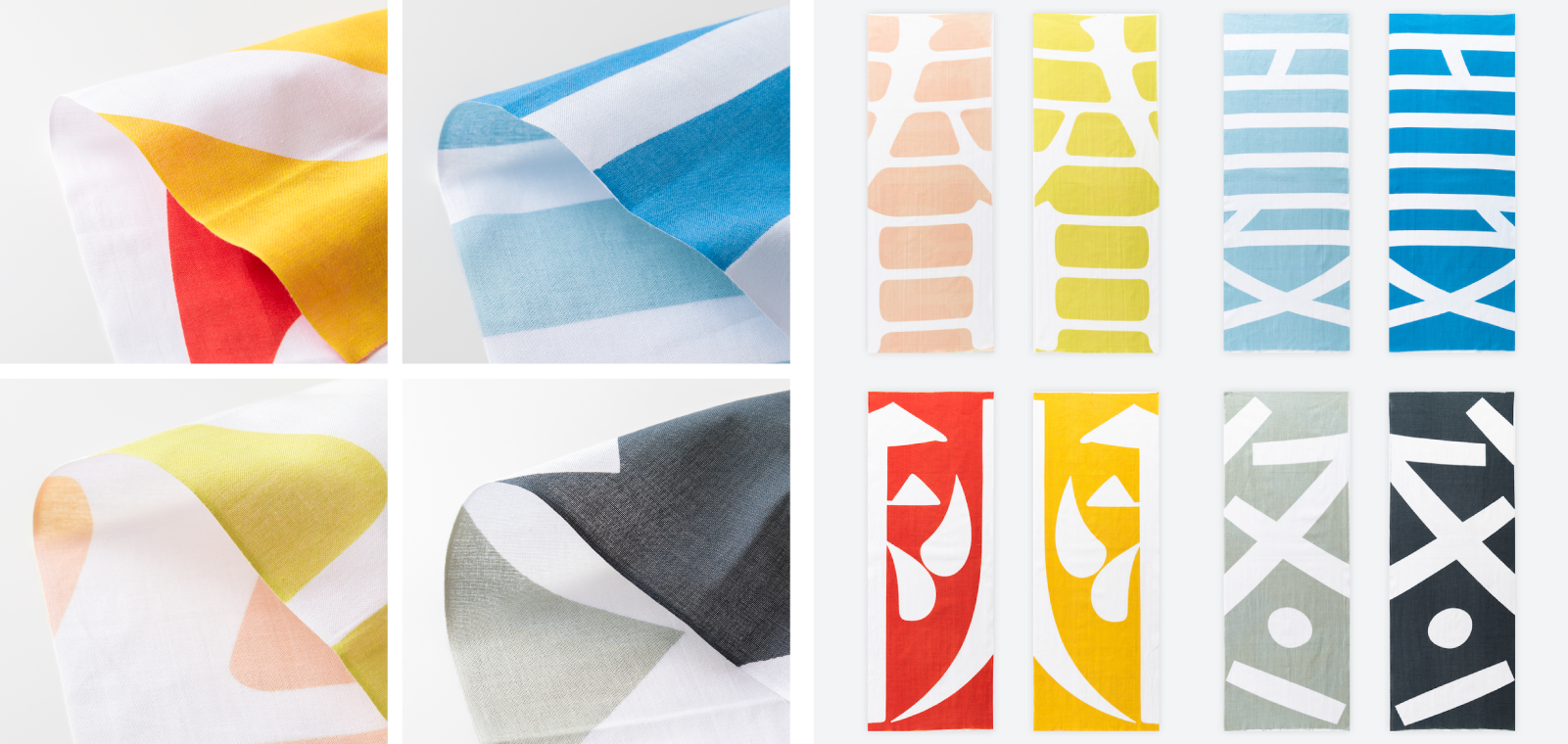 This tenugui is an outstanding item with a different dye color on each side. The "Roll Nasen" dye technique developed by TAKENO SENKO (established in Japan in 1961) is the only technology that allows printing with different color dyes each side of a tenugui. This exclusive item was created in a collaboration between Morisawa Fonts and a high-technology business specializing in manufacturing Japanese goods. This tenugui is a highly versatile item, and we are sure that you will find it useful in many situations.
2) 20 winners will receive an "Enjoy Font Life at Home" kit.
Product Name: "hibi x Morisawa daily scent inspired by fonts" AromaStick and "Type Bookmark x Morisawa."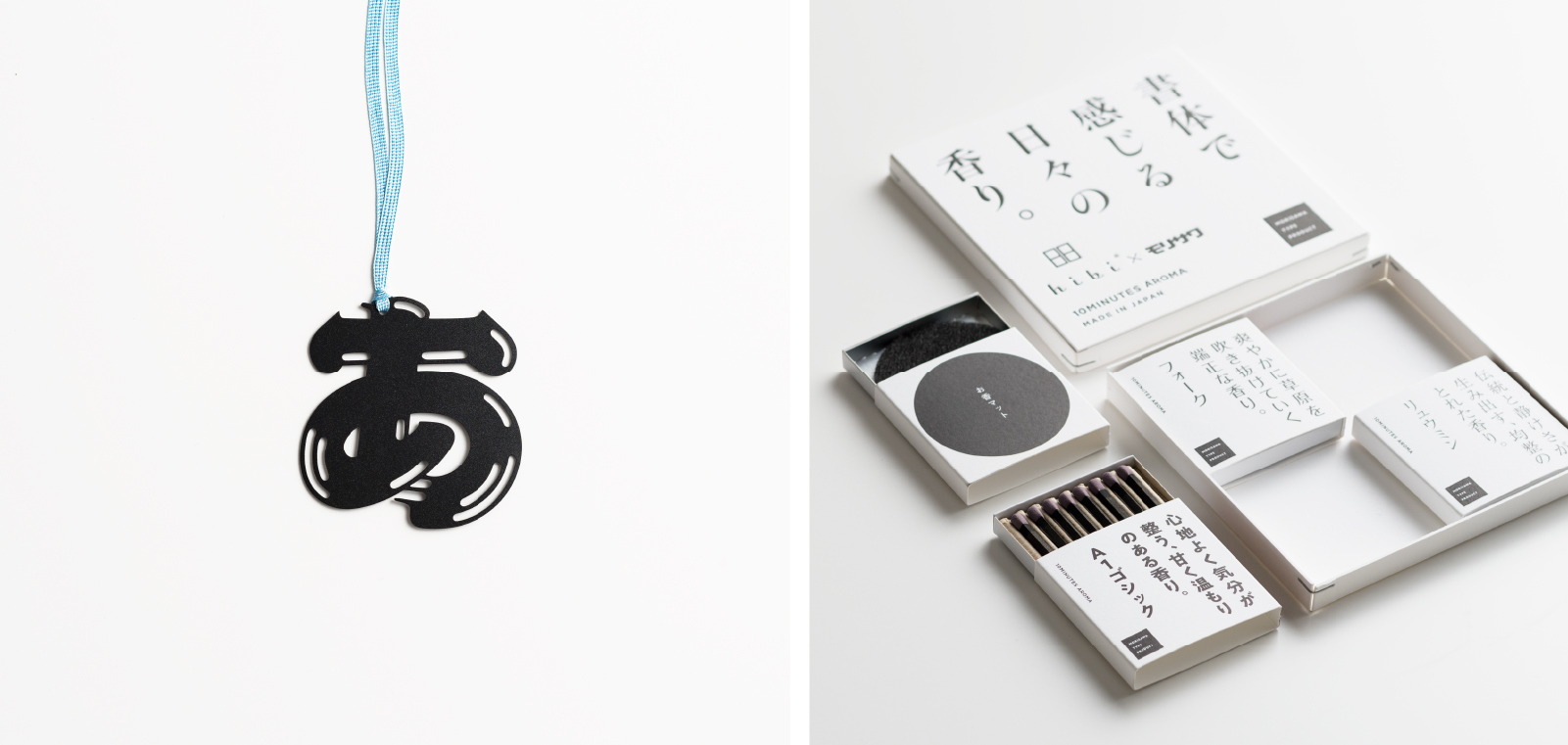 "hibi x Morisawa daily scent inspired by fonts"
A completely new AromaStick that doesn't require lighting, the "hibi" was developed in collaboration with the DAIHATSU Incense Company and KOBE MATCH., LTD., a corporation with a long history of match-making since its establishment in 1929. The "hibi" presents you with three scents inspired by fonts—AI Gothic, Ryumin, and Folk—specially curated by our font specialists. With this easy-to-use pocket size aroma stick, you can enjoy a bit of luxury time at home and enjoy fonts in a completely new way.

"Type bookmarker x Morisawa"
This large, striking bookmark—both functional and durable in supple polypropylene—gives the appearance of a letter jumping out of a book. The product line consists of 12 bookmarks in the shape of a hiragana "あ," rendered in prominent Morisawa typefaces. On the box is a detailed explanation of how Morisawa fonts are created. Enjoy our "Type bookmark x Morisawa" while you stay at home with your favorite books.

How to Enter
1) Register as a member at TypeSquare or Fontelier. (Those who have already registered are also entitled to become contestants.)
2) Enter your registered email address, your mailing address and which gift you prefer (1 or 2) to the sweepstake form.
3) The winners will receive gifts via US mail*.
* Winners will be notified via email prior to shipment.
Campaign Period
The entry period is May 22, 2020 through June 30, 2020 (23:59 PST)*
*Winners will be notified in early July via email.
Announcement of Winners/Shipment of Awards
The winners of the contest will be notified prior to award shipment. Prizes will be shipped via the USPS beginning in mid-July.
Note:
・ Winners are limited to one prize per registered member.
・ You cannot select a which kind of Tenugui or bookmark you will receive.
・ Please note that if a winner cannot be reached due to incorrect contact information, the winning entry will be invalidated.
・ Shipment is limited to addresses in the United States.
・ The time of prize arrival may vary depending on shipping circumstances.
・ The prize shipment date cannot be specified.
・ Contestant's personal information will be handled carefully by the Campaign Office and used for award shipment purposes only. Personal information will not be shared with third parties outside of service contractors.
・ Morisawa USA, Inc. is no way responsible for damages stemming from this campaign.
Morisawa USA is a "font consulting company".
Feel free to contact Morisawa USA for all of your font and typeface needs:
Contact/Inquiry